Good at High viscosity / KSH-2V(Cross-flow)
In generally, high viscosity is very difficult to be cooled or heated.
Viscosity variation depends on fluid temperature. Viscosity variation greatly depends on fluid temperature" means that fluid does not flow uniformly.
Under this condition, since there is one possibility that non-active area will be existed in surface area, we made considering structure and led the surface area to satisfy Performance using Past Experience Data.
KUROSE spiral which is inside structure are modified and became different structure from original spiral.
We definitely think we have advantage and value with comparing the other brand.
Actually, we have experience over 100 cases for high viscosity.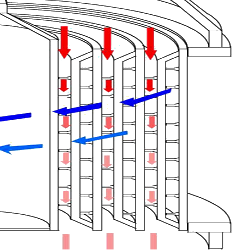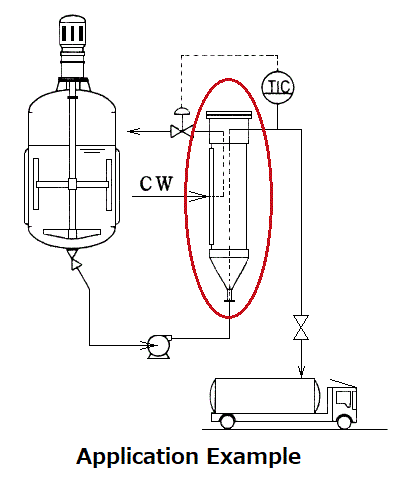 Supply record range of viscosity and temperature